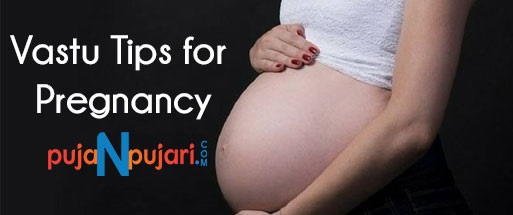 Vastu Tips For Wealth And Pregnancy
"Karam kar, fal ki chinta mat kar aey insan" these were the words said by Lord Krishna in our Hindu scripture Geeta. As per these words it is advised that we humans should always do right deeds to receive the fruitful results from god, but if we say this to a young aspirant who despite being qualified is unable to find a respectable job, or a sports man who wants to represent his/her country internationally but fails every time, then obviously there answer would be unsatisfactory. These unsatisfactory answers doesn't mean that the sayings of Geeta fails to define our life rather it gives us strength to fight more and more but along with our deeds our karma, our luck, fate, naseeb and many other factors must be present to guide us towards the right path. VAASTU SHASHTRA is one such science which defines our fate and shows us positive ways by removing the ill effects of negative forces around us and fills us with some kind of positivity. This science is prevalent from decades among human beings but has not gained much significance, but now people are slowly understanding the benefits of vastu shahtra. Vastu shahtra has so many rules and regulations but the most adapted and researched one's are vastu shahtra for house and buildings where we live because if looked upon, we humans spend our maximum life inside a building whether be at home or office or hospital or anywhere else and in that case these building must exhibit positive vibes to create positivity on our selves.
Vaatu Shastra for Wealth
Purple is a colour of wealth so always keep a purple coloured plant in your house or a money plant inside a purple pot. It helps you to hold your wealth in your hands.

Put decorated name plates and other decors at the main entrance of your house. It attracts positivity and wealth.

Never sow any big or high rise plant in north-east side of your house as it restricts finance flow in house.

To be strong financially always make the south east direction of your house as a store room.
Always place a mirror in front of your cash locker which signifies that your cash reserve is doubled.
So, How a building is built and why? Obviously to give us shelter and relaxations isn't? and we are happy and relaxed when we have everything if not in abundance but at least to satisfy our needs. In today's world, wealth is an important factor which decides our happiness and each and every human tries to secure his/her future so lets see some vastu tips on how to be wealthy.
Now, when a person is young and energetic he tries his best to get a job and have a family, to have a spouse to share our thoughts with, and children with whom we want to spend our old age with a sweet smile. Writing these things in 2-3 lines seems to be easy but these 2-3 lines defines a whole life for which a normal person strive. He lives and earn for his wife, his children and for this we have to be positive in our life. We remove negativity around us. Right from the day we get married we are bound with a person for lifetime and whole life we try to take care of each other and specially when a girl is pregnant. It is the time when she needs much attention and love from her husband and other family members. Vastu shastra also defines some rules which may benefit you as a couple to nurture your child in future. Let us see some of them.
Vastu Shastra for Pregnancy:
A pregnant women should always sleep in south west or North East direction room.

Always avoid a staircase in middle of the house as it may affect the health of a pregnant lady.

A couple trying for parenthood always sleep in north west room keeping there head towards the South.

Always keep the house fresh and bright with flowers and bright lights to avoid darkness and dullness.
A pregnant lady should avoid being in the dark places as it avoids depression.
Follow some of these vastu shastra rules and make your life happy go lucky.
ritu11/02/2019 2:49:22 PM

Is there any logic/science behind Vastu Shastra?

hasini11/02/2019 2:51:09 PM

How Should You Take Care of Your Health During Pregnancy?

admin12/02/2019 9:15:30 AM

Vastu tips every pregnant women should follow for a healthy pregnancy! According to vastu, meditating and exercising in the north eastern corner of your house is good for a healthy pregnancy, because the north-east area is ruled by Easanya. It is believed to be a very important and spiritually prominent zone. The best sleep position during pregnancy is "SOS" (sleep on side). Even better is to sleep on your left side. Sleeping on your left side will increase the amount of blood and nutrients that reach the placenta and your baby. Keep your legs and knees bent, and put a pillow between your legs.

admin16/02/2019 2:04:12 PM

Do not keep any thorny plants like cacti in your house. Also, stay away from bonsai plants as they represent retarded growth. If you believe in vastu, make sure to follow these guidelines during your entire pregnancy term.

Puja N Pujari18/02/2019 2:10:20 PM

According to vastu for pregnancy, the color Blue has cooling qualities; hence a night bulb emanating soft blue light during night, is suggested.

admin19/02/2019 1:11:16 PM

Position wall clocks on North or East walls.Hanging a clock in North is believed to attract wealth

kavitha26/02/2019 8:41:37 AM

What's important about South-East Corner?

rathna28/02/2019 8:12:58 AM

Lord Kuber is the God of wealth and guess what will he do if he is happy and pleased with you?

saniya06/03/2019 2:37:24 PM

The living room should face east, north or north-east. Alternatively, a north-west-facing living room is also favourable.