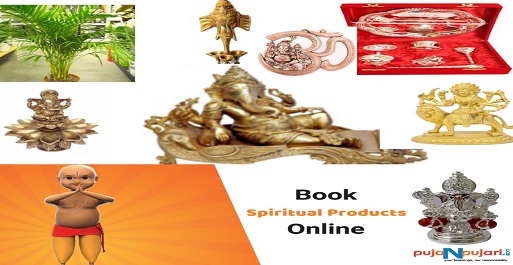 Unique Housewarming Gift Ideas: For Indian Couple, Family & Friends
Gruhapravesha or housewarming as its name suggests means entering a house and this word becomes more auspicious when a person enters his/her newly built house for the first time or a newly wed bride enters her in laws house for the first time. In both cases Gruhapravesha is celebrated with great fervor and excitement.
This ceremony becomes more auspicious when a new house is constructed because that house is going to be occupied by a family who will live and nurture themselves with all sorts of happiness and grief associated with them. This is a reason we celebrate this ceremony to thank our deity for giving us a chance to own a house and shelter. This occasion marks the beginning of one's life with a wish to keep the family members happy and safe. Many guests are invited to take part in our happiness and to offer prayers to our god altogether and enjoyment is the second side of this celebration which is the moto of the family but the only thing which upsets the guests is "what to give them as gift"?
Gift items
Today we will guide you with some of our best gruhapravesha gift items which can be easily bought and gifted to your loved one's.
1.Brass idols of gods and goddesses.
Ganesha is the Lord of initiator who manifests every thing in this universe. It is believed that he is unborn and brahma swaroop and it is considered very auspicious to gift Ganesha idols to the host of the house warming ceremony, and when brass idols are chosen as an option then it becomes even more auspicious and special because brass is a metal which symbolizes sun and like sun, it is also believed to bring joy and happiness at home so these can be one of the best options to be considered for gruhapravesha ceremonies.
Along with Ganesha idols, Durga idols, Lakshmi idols, Shiva idols and many more are there which can be considered as a gift items.
Where kamdhenu is the mother goddess of all cows, it is believed to fulfill all the wishes, Goddess Durga bless us with motherly feel and give us strength to fight with all odds and survive happily. These idols are good options to be given as gift in any house warming function. One can also buy the idols made up of ceramic and poly-resin which are shiny and beautiful.
2.Lamps and diyas
Lamps and diyas are very important part of our Indian culture. 'Deepavali' is a Hindu festival dedicated to these diyas which signifies light, brightness and glow. Nowadays these diyas are made up of many materials like electricity enabled plastic diyas, clay diyas, hand made artistic diyas and many more. These handmade diyas are made by enlightening them with the help of ghee or oil and a cotton wick, each with its own significance. Cotton wick symbolizes our soul and ghee/oil represents our five evils i.e. desire, ego, anger, attachment and greed and when a diya is enlightened the cotton wick signifies burning of our evils from us.
Nowadays these diyas are available in many shapes, sizes and forms and some of the magnificent pieces are given below:
The brass diya is best example of excellence of art and can be one of the most awaited gift for house warming ceremonies. The diya is used as a home decor item giving us the benefits of lighting a lamp in brass as well as lord Ganesha is always present to bless us and to protect the glow of this lamp for our health, wealth and prosperity.
Extremely beautiful 10-diya set which is guarded by lord Ganesha himself. This is made up of brass and gives it a unique and elegant look. As a gift option for housewarming ceremony these diya's are highly advisable.
3.Fengshui plants
In India its believed that Chinese items are not durable and trust worthy but when it comes to fengshui everyone goes inclined over its ideas and beliefs. It is basically a science which guides with good fortunes and prosperity of any family or office or any public organization.
Many items are there which is established as some specialized fengshui products out of which special live plants have already taken important place in this sector.
House warming ceremonies are meant to remove all negativities from a house and make it pure and subtle for a family to survive and these fengshui plants are assumed to be very pure and provider of positive vibes. Gift these items to the hosts of the function and bless them with love and prosperity.
4.Utensils
Kitchen is the first important thing considered to be set up as soon as possible in a newly constructed house because it is a place which gives us food and strength, and gifting utensils is considered to be a nice gesture. These utensils may be made up of brass, copper, steel and even silver or melamine but they are always preferred.
Spiritual utensils are also considered as a nice option which may include aarti thalis made of alloys and patla, chumba's and silver plates are some other highly recommended items.
5.Vintage Items For Home Decor
Vintage items are the new trends nowadays. People love to show and highlight their ancient culture and customaries so gifting a copper tea pot, glass set, copper made gramophones, old model telephones with metal wires and receiver are some of the lovable items. These items being little costly are not so popular now but slowly they are taking up the market due to their popularity and antiquity. They are also significant in terms of their spiritual flavor as a copper or brass made lock and key is assumed to be important in respect to fengshui despite looking beautiful and unique.
6.
Photo Frames
Photos are the expressions of our past which makes us remember our good and bad times with a relief that we came out of our sad days with a smile on face and also enjoyed those wonderful moments together. In earlier times these photos were kept safe in photo albums which was slowly taken up by computer folders and mobile galleries but the only thing still in trend are "photo frames". Photo frames have covered our walls, filled our shelves and added charm to our home by providing sweet memories.
Keeping photo frames of family members & special occasions has already taken a swing but keeping the frames of gods and goddesses for home decor is classy and elegant. It establishes faith and also gives a feel of spiritualism and devotions. With emerging new trends and beliefs, photo frames related to fengshui and vaastu occurrences has also gained lot of popularity. These frames fills your home with joy and positive vibes and works as addon to your happy life.
7.Wind Chimes
It is a sound making instrument which when struck by its components generates sweet and soft musical sound. Wind chimes basically originated from Chinese fengshui and has taken full market all over the world with its significance and benefits specially for a married couple. They are made up of different materials like wood, metals, clay etc each having their own meanings and beliefs. They are a source of positive energy and happiness to your home and can be a perfect gift for gruhapravesha or housewarming functions.
A Wind chime in a newly built house makes sweet musical sound and attracts energy towards the house. The materials with which they are prepared must be checked before purchasing. A wind chime must be hung in its correct direction to extract maximum benefit from it and so always gift the manual booklet to the couple performing gruhapravesh puja. One can easily place these wind chimes anywhere in the house and welcome prosperity and wealth for them.
Some guidelines:
wooden wind chimes
South Direction - Always hang wooden wind chimes in South to gain name and fame in the world.

East Direction - When hung in East direction they give prosperity and health and
thus helps grow the family members manifolds.
South East Direction - A couple welcomes lots and lots of money when a wooden
wind chime sings sweet songs in this direction.
Metal wind chimes
West - It is the best suited place to bless your children with good-luck and respect in their lives.

North - Place metal Wind chimes in North and grow high & high in your career and workplace.

North West -This is highly good for the head of the family as it gives them happy and long life.
Beliefs
India is a country of beliefs and customs and we still believe in this so as of my opinion one can easily blend their gift pack with both affluency and spirituality. I mean to say that be it a local shop or an e-commerce website just buy these metal items be it a lamp, aarti plate, god idols, wall decor items or any other material showpieces and just combine it with small items like a pack of bread, salt, sugar, honey, coins, candles or even live plants and see the reaction of the hosts. Actually bread is said to fulfill a family's hunger, salt signifies flavour in one's life, sugar makes one sweet always and coins bring fortune and many such beliefs are prevalent where live plants are an excellent item to be gifted as it signifies fengshui.
I may sound weird but believe me it will give immense happiness to you as well as your hosts.
deepthi04/03/2019 1:54:42 PM

Do you have a Pure Silver Ganesha Idol?

pream kumar04/03/2019 2:06:54 PM

The best quality spiritual products in market, Bought a car dashboard ganesha idol . the qulity of the product was at its best.

dlli babu04/03/2019 2:48:39 PM

Do you have a silver or gold spiritual items?

rithu06/03/2019 2:24:05 PM

What are traditional housewarming gifts?

nagaraj07/03/2019 3:00:43 PM

What gift will be auspicious for a house warming ceremony?

admin12/03/2019 8:12:43 AM

Hi Nagaraju, Thanks for looking to our blogs and hopefully u got some ideas to buy housewarming gifts to your friends and relatives. Follow are some unique gift idols are 1.Religios God Idols 2.Painting/wall art 3.Silver idols 4.A wall hanging god idols 5.A handy gift basket

Jayaram13/03/2019 12:33:18 PM

We need good unique house warming ceremony gifts to present to my friend. Please suggest us which one's good to present on this ceremony

rani18/03/2019 7:48:40 AM

what is the good gift for house warming in india?

John19/03/2019 7:11:16 AM

What would be a great gift for an Indian family living in USA on their housewarming ceremony? I have visited couple of gift store near by location, but I didn't find the right one to give to an Indian family. And I have heard about people in India, place religious items in their home. How about Ganesh Idol?